Do you know all the ways to navigate within the Gospel Library mobile app?
The two main sections of Gospel Library are Home and Library.
Home
The Home section of Gospel Library provides quick links to common resources, like the current Come, Follow Me lesson and the latest general conference. It also has study tools (which are described in the "Learning More" section of the user guide) and a daily scripture verse and general conference quote. Near the top of Home, you'll see a link to the Library.
Library
Tap the Library button at the bottom of the Home screen to open the Library. In Library, you can browse all of the content in the app. Content is organized into categories—for example, Scriptures, General Conference, or Music. With some exploring from the main library, you should be able to find a scripture chapter, a general conference talk, a magazine article, or the Come, Follow Me curriculum.
Going back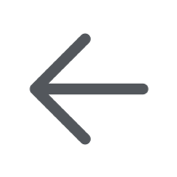 To go one step back, tap the back button in the top left corner. Or, if you want to quickly go back to Home without having to tap back several times, you can tap the Home button on the bottom bar.
When you're in a content chapter or talk, you can also tap the title bar at the top of the screen to open the drop-down navigation menu, which shows the path back to the Library.
When you leave the app and come back later, the app will remember where you were so you can pick up where you left off. Or you can use the back button, Home button, or drop-down menu to go somewhere else.
You may want to take a few minutes to read through the Gospel Library User Guide. You may discover many features that you didn't know about.