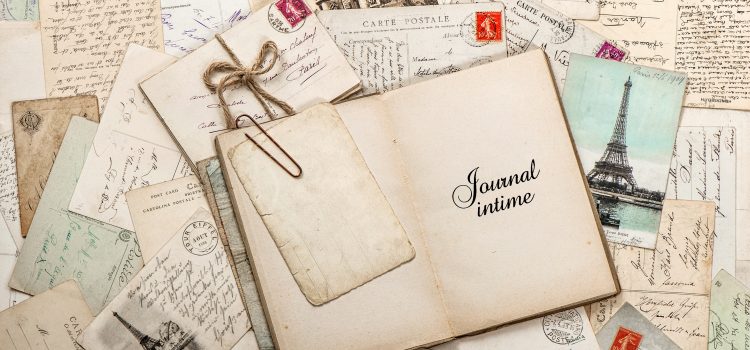 Author: Rachel J. Trotter, the senior writer/editor at Evalogue.Life – Tell Your Story. Shared with permission.
Journaling. Journal ideas. Personal histories. Bullet journaling. Personal stories. Photo journaling. These are all avenues to tell your own personal story and create something for your posterity to love and enjoy. But as I truly think about it, writing and/or recording your own personal story is more than a classic heirloom to pass on to family (which is an important reason to do it anyway), but it is something more. It is a chance to look at your life and see that your life that is one well-lived and to see that you have overcome triumphs, celebrated joys and survived heartaches. And not only is it therapeutic for you, it will be for countless generations after you are no longer here.
As a teen I was an intense journaler. I loved letting my pen flow and all my thoughts crash out on paper. My journal at times felt like my dearest friend, and some days my only friend. Recently I pulled out some of those journals and shared them with my kids. I read them aloud of course because I wasn't quite ready to share all my thoughts with my own teenagers, but it was a fun evening where my children caught some insight of who I was when I was their age. A silly, hopeless romantic girl who looked at the world through rose-colored glasses and a bit of feistiness. We laughed at how often I used the word "awesome" and at how many boys I crushed on. After our fun night I tucked them away with the idea that there might be some pages I should get rid of before they were in the hands of my posterity, because some things may be a little too personal or a little too hurtful to share. But more on that later.
So why journal or write a personal history and how do you get started? It can seem overwhelming, but below we will discuss the why's and how's and where to begin.
Recently at RootsTech I decided to attend as many classes on personal history writing and journaling as I could so I can hone my own craft but also so I could feel motivated to better record my own history. While I was great at it as a youth, my journaling as an adult has been sporadic. I've started a better pattern now, but I gained some new insights and ideas that I am eager to try. I want to share some of those tips and also some ideas that I have found to be true over my years of helping people write and record their own life stories.
Why should I write a personal history/journal?
1. It's your story and you should tell it
There are some moments of life that I have to wonder if my three oldest children were growing up in the same house. Their impressions of the same events vary widely. Somewhere in there is the correct version, but to each of them their perception is their reality – their truth. So that's why it's important for us to tell our own story. We wouldn't want anyone else to tell our truth, our feelings or the intimate details of our lives. When I do oral history interviews with clients I prefer for it to just be me and the person who is recording their history. Otherwise that second party may be tempted to get that person to tell a version they remember, rather than the version as the storyteller sees it. It's human nature. But when it's our story, we should own it. That's why it's risky to wait. If you do it now, even something small, it will be enough.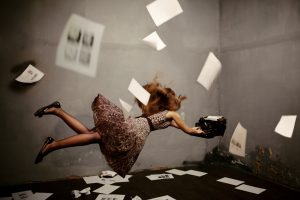 2. Everyone Deserves to be Remembered
When I hear the phrase, "Everyone deserves to remembered"  the hair on the back of my neck stands up. It is a powerful truth. Even if you think your story is not worth remembering, I promise you it is. I recently spoke to a youth group and when I said the phrase, "Everyone deserves to be remembered," I felt an electricity in the room, they felt it too. It was like they knew they deserved it and so did their grandparents. When someone is gone, their stories never sound boring or insignificant. Someone will cherish it. Someone will need to hear about that time a prayer was answered, a joyful moment or when you just had a really bad day and made it. At RootsTech this year The Church of Jesus Christ of Latter-Day Saints talked about a project they have been doing in Africa where they visit the villages and record the oral history of the tribal leaders. They are gathering thousands of stories to share not only with the families of those tribes, but eventually with the world. More people will understand a culture that would have been forgotten without the interviews. That is powerful. Taking five minutes a day, or an hour a week recording your own history will help people who need to remember you to do so.
3. It creates a sense of self-worth
Last week I got a wonderful text from a client whose oral history I recorded and am now writing their history into a book. "Thank you for doing this for me. When we talked I faced something that was hard for me and I realized I didn't fail." Wow! For so many years this person carried around this heavy heart thinking they had failed at something extremely important to, but they didn't. When there was a voice to those feelings and experience, it gave her the confidence to realize how it enhanced her life and made it better. Plus, just doing the work of writing or recording your story gives your life a purpose because of the very nature of the work you are putting into the project. Sometimes we think our lives are not worthwhile, but recording life experiences helps us to remember, what we truly accomplished. Not only does it give us confidence, but it is healing.
4. Your story will help others
When Saroo Brierley spoke to us at RootsTech someone asked why he decided to tell such a personal story of finding his biological mother and sister after being lost from them as a young boy. "There may be other people in the world in a similar situation. If you've got the knowledge and information to empower and educate others you should," he said. That moved me. When we learn things about our life that would help others we are doing a great disservice to those we love not to share it. Sometimes the smallest lessons learned can be the biggest for others.
How do I start?
Now you know you should be doing it, but how should should you get started? That seems to be a stumbling block for many people, including myself. Below I have six ideas/ways to get the ball rolling to your own story.
1. Start Small
Rome wasn't built in a day. The masterpiece of your life story doesn't have to be completed in a day, week or month. You can start small and expand from there. Some people enjoy journaling about what they are grateful for, which can often open a door to other thoughts and stories where you have felt gratitude in your life. Sometimes just recording one simple memory will start a flood of them. I find this to be true with oral history interviews of others. Once one memory is shared many others start to come and the writing becomes easier. Sue and Christa Cowan taught a class at RootsTech this year, "Writing fascinating family history one story at a time." Much of what they said hit alarm bells for me and served as reminders that I needed to work on my own story. Sue said that once that memory vault opens five or 10 or more stories will unfold. One suggestion the Cowans had was to draw a map of your block or even describe your hometown or childhood home. That is a start. From there, other ideas will come. Or maybe once a week give yourself some time to record one memory. And it doesn't have to be a in a specific order – just as they come. You can organize later.
Another idea I got from RootsTech speaker Devin Ashby is to start from where you are and work backwards. He suggested to start gathering information from the last five years. What was your favorite memory in the last five years? In the class we started jotting that down. Once I thought of the first memory, several more came and I kind of wanted to leave the class and start writing! Gathering documents and pictures from the last five years is also a way to start. Putting those items in a box or bin is a great way to start the process. Click here to read the memory I wrote about.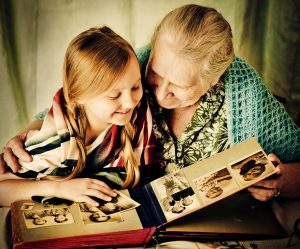 2. Set Goals
Setting small goals will get you going, but don't let it become a stressor. Earlier this year I made a goal I would write in my journal every Sunday. I totally didn't. I let it discourage me. But I have made a new resolution this last week to start the Sunday journal writing again. Other goals can include to work on specific parts of your life. Each month tackle a new subject – hometown, childhood friends, favorite foods, describe the members of your family, your love story – you get the idea. Don't eat the whole elephant at once, just set small, obtainable goals.
3. Set Aside a Time
For me, setting aside a time each week as "my time" works. Sometimes I am late to my time, sometimes I miss it all together, but setting aside a time of day, night, weekly or monthly time puts your journaling/personal story into perspective. You may want to start small – even time yourself for 15 minutes at first just to free write. If after that first 15 minutes you have more time, give yourself more time, or expand your time in your next session. If just say you'll start "next week" or "next month" you may never start and you definitely won't finish. Even circle a day on your calendar to finish. We all have different ways time frames can work for us, so figure out what is best for you, but do set a time, so you can keep you goals.
4.Bullet Journaling
Bullet journaling is an interesting concept I've been learning more about. I find it to be a glorified calendar to be honest, but that's not a bad thing. Bullet journaling is a way of documenting things by the day, week, month and year so you have a clear course of where you're headed and where you've been. For people who love lists, bullet journaling can be magic. In Christa Cowan's bullet journaling class she shared some tips of how she does it and how it works for her. She creates a two-page spread with 12 boxes, one for each month and then lists out her goals or things she has coming up. She suggested breaking down days of the month that way as well if you want to be more specific. Bullet journaling can serve in two ways – a great calendar tool, plus a simple, short way to journal. That way, when you are ready to really delve into your personal story you have some writing prompts already there. This is something I have been trying as well. I'm an outline and list girl, so this makes good sense for me. I can put things down that are coming up or things that have already happened. There are also bullet journaling apps that can help you get started, as a matter of fact, there are a myriad of journaling apps out there – daily journal prompt apps and things much more complex. If you're tech savvy and on the go a lot, this is definitely something to check out. But remember to not let the tech bog you down. Do what feels right for you. I have used journal writing software in the past and when technology changed and moved past the software I lost what I had recorded, so make sure you can save it externally, to the cloud or even print it!
5. Record it
I am a fan of oral history recording, interviewing and journaling. Why? It's easy to talk into an audio recorder or app and quickly record your thoughts. This is a way to get started today! One app I really like is the FamilySearch memories app because there are question prompts and you can just record it with your phone, save it to your account within the app and it's there pretty much forever. The same is true for the writing part of the app. I also love my trusty Olympus digital recorder. I usually keep it with me to record thoughts when they come. Click here to learn about digital recording apps for journaling or interviewing. The great things about oral recordings is that you can do them anywhere. I know many people who like to do their oral journaling while driving. They can talk into their recorder and oftentimes great thoughts are percolating while driving anyway. Why not record them?
6. Join a writing class
This was a great way to work on my personal history. Each month a small group of us would get together, pick a theme and write about it. Many from our class put theirs together in a book once completed, others hand-wrote their monthly pages in the same notebook. At the writing class you read what you wrote and others can give feedback, offer tips or just show support for what you have written. I loved hearing different writing styles and different perspective on life in this class. Through this class I wrote about the births of my children, my greatest fears, my greatest accomplishments, things in my life that brought me joy, that were difficult, my favorite family recipe – a wide variety of subjects. The sky is basically the limit and because you are in a group, different ideas for themes are often brought that I may have not thought of myself. In the class you can set parameters of how feedback will be given, how long each piece should be, and how constructive the criticism should be. For me, having a deadline with my peers was motivating and it was encouraging to see that everyone can be a writer of their own story.
How do I know what to save?
I will just touch on this idea briefly. Journaling can be tricky in some ways and there are different types of journals – one to keep your personal history, one to share deeply personal thoughts (and to vent about life sometimes), bullet journals, journals that express gratitude, and the list goes on. What should be kept as those journals pile up? That's a personal decision for sure, but I would suggest that if it's something deeply personal where it could hurt others, don't keep it for the posterity unless the matter is cleared up with those that could be harmed. Writing is powerful and can be an extremely productive and therapeutic way to process hard feelings or difficult parts of life. But sometimes after it's written and processed it is best to get rid of it. And if you happen on a journal of an ancestor that was written in that same vein, maybe it's best to use the same thought process of whether to keep it or not.
Telling the story of your life is wonderful in any way. Start now and do it on your own terms. It will be treasured not only by you, but by future generations. I would love to hear about your personal storytelling journey. What ideas have worked for you? Please share your ideas. Also, if you would like some ideas on how to form your personal story, click the link for our storyboarding tips.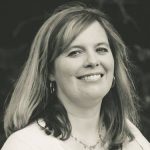 Rachel Trotter
Rachel J. Trotter is a senior writer/editor at Evalogue.Life – Tell Your Story. She tells people's stories and shares hers to encourage others. She loves family storytelling. A graduate of Weber State University, she has had articles featured on LDSLiving.com, Mormon.org and Meridian Magazine. She also loves to teach about writing, interviewing and storytelling. She and her husband Mat have six children and live on the East Bench in Ogden, Utah.